Publications – Thursday, March 17th, 2022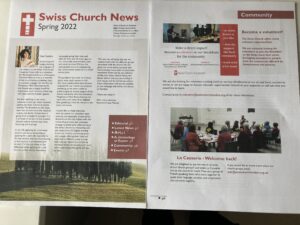 The Spring 2022 edition of the Swiss Church News is out now.
Click here to read it in pdf format.
Our Minister Reverend Carla Maurer writes:
Easter is so much more than a Sunday in Spring with colourful eggs, daffodils and a roast lunch! If we look at Easter as the period starting with Lent,...
Read More »
Publications – Thursday, December 3rd, 2020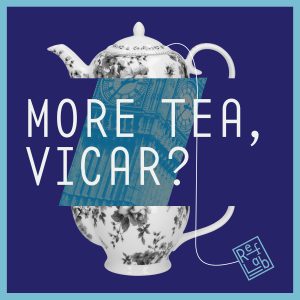 Click here to listen to the latest episode.
In this podcast, Carla talks to Ruth Gordon, a retired ballet dancer from Lucerne who has moved to London over 50 years ago and is now a member of the Swiss Church Art Committee. Soon after arriving in London, Ruth met the love of her life, Simon...
Read More »
Publications – Sunday, October 18th, 2020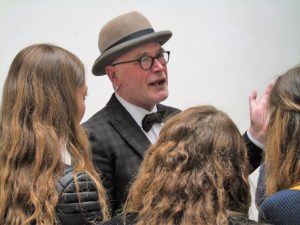 The latest episode of the More Tea Vicar? podcast is out now. Click here to listen.
In this episode  our minister Carla Maurer interviews Andy Palfreyman. Andy was homeless on London's streets for thirty years. In the last five year he has turned his life around. He is a street photographer,...
Read More »