Richard Nik Evans
PretaVasculum –
A Container of Ghosts
20 – 23 July 2022
Evan's show asks the question what would happen if evolution had taken a different course and algae had developed a complex intelligence of its own? The show presents us with a selection of these results, andexhibiting them in the Swiss Church Richard asks us to address these forms on a symbolic, philosophical and poetic level.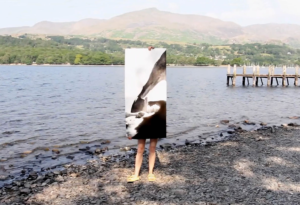 Carol Wyss
The Mind has Mountains
The Swiss artist will be showing an immersive installation called The mind has mountains. Carol is using images of structures inside the human skull, evoking mountainous landscapes.
Exhibition open to the public Saturday 27 & Sunday 28 August 10-7pm, free entry, all welcome
Film screening Friday 26 August 7.30pm
The film event is free, but booking is necessary as there are limited tickets available, please book your ticket here:
https://www.eventbrite.co.uk/e/carol-wyss-in-situ-screening-tickets-378237758317