We are recruiting a…
VOLUNTEER ARTS COORDINATOR 
who is:
Engaging and artist-facing
Excited about the opportunity to help shape and support an increasingly important part of the London arts landscape
Actively participating in an inspiring and diverse arts scene and part of an inclusive, warm and engaging community
The Volunteer Arts Co-ordinator will oversee the implementation of the arts programme, from scheduling, taking part in and making notes for art committee meetings, creating and taking part in the adjudications processes, to liaising with and giving building access to artists/recipients of the arts programme.
Click here to view the job description.
We are looking forward to hearing from you!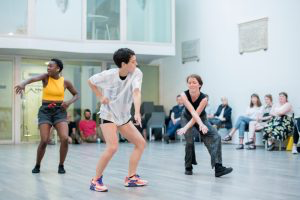 Support for London's art community through the time of the Covid-19 pandemic
The Swiss Church in London has been committed to support the arts for over a decade and foster an inspiring dialogue between contemporary arts and the sacred space. Since its renovation by Swiss architects Christ and Gantenbein in 2009, which was inspired by The White Cube galleries, the church has been hosting residencies, exhibitions, performances and theatre groups which has helped many artists to showing their work in our amazing hall, establishing themselves early in their career or developing new projects for a wider audience.
Over the past years we have had the pleasure to host more established artists such as Mary Branson (www.marybranson.com), Fiona Brice (www.fionabrice.com), Hamed Maiye (www.maiye.co.uk) and currently Neena Percy and Lizzy Drury (www.hotdesque.xyz) for residencies, exhibitions and recordings, and we have welcomed through the doors many emerging artists, curators and theatre groups in the frame of our collaboration with the Goldsmith MFA Curating programme or our semi-residencies programme renting out the church for a subsidised fee.
The Covid-19 pandemic has hit the art industries particularly hard, and the Swiss Church wants to expand its support for the arts by offering the space to even more artists from all disciplines. With the loss of commercial activities our holy halls are now often empty and we took this time of standstill as a time to rethink what is important to us and how we want to come out of this lockdown into a somehow different world.
What we offer:
Semi-Residencies for Performing Arts: Use of the church for rehearsals at a nominal fee ('pay-what-you-can') for a period of up to two weeks.
Subsidised artist hires: Use of the church for private viewings or documenting for up to four days at a nominal fee ('pay-what-you-can').
Artist residency 2021: The application process for the artist residency 2021 will open later this year. The residency is rewarded with a £1'500 stipend. Sign up for the Swiss Church newsletter or visit our webpage for more information.
With this programme we want to reach out to emerging and early and mid-career artists from all disciplines. If you are interested in the requirements to qualify for the programme, contact Venue Manager Emily Rose Simons via email: venue@swisschurchlondon.org.uk