Past Exhibitions
Abel Shah, (Arts Residency) 2021
Our Swiss Church London Artists in Residence for 2021 are Abel Shah, an artistic duo consisting of the Alex Bell and Guilia Shah who have developed new work within the Swiss Church studio space.
Abel Shah have a mutual interest in the relationship between language and the body, structures of power, and the distribution of knowledge and ideas through technologies. They create multimedia installations, publications and internet art.
To mark the forthcoming end of their residency in the church they are held an exhibition entitled Exodysis I.
Abel Shah on Exodysis I:
During our time in residence with The Swiss Church in London we have been experimenting with materials we find around ourselves in everyday life and which have been integral to the developments of the 20th and 21st century's, including urban housing, high-speed transportation, healthcare technologies, information storage and control of movement. By using materials which make up the shells of our everyday environments and recent histories, the sculptures we have made start to act as symbols of the layered-ness of our own skins and experiences.
Exodysis I is an open-ended sculptural installation that invites others to engage, leave traces and create memories within the installation. The body of work has developed alongside ongoing dialogues with fellow practitioners and collaborators and we have been thinking about how meaning and relationships are built through language and exploring alternative ways of communicating.
Read more about Camden Giving and Abel Shah
Marguerite Humeau: 'WEEDS', (Partnership with Goldsmiths University) June 2021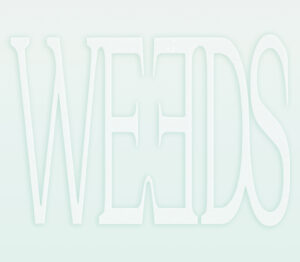 What if extinct voices were brought back to life? How can we make silenced and invisible knowledge visible?
As part of the Goldsmith's partnership with the Swiss Church, the 2021 exhibition presented Marguerite Humeau's new sound piece WEEDS, realised in collaboration with the musician Lafawndah in 2021. The exhibition also included a number of talks titled "Rendering the Invisible Visible" from those such as Simone Voegelin, Gina Buenfeld-Murley, Aliya Say, and Rasheeqa Ahmad.
WEEDS is a tribute to past and present women who have had an impact in the development of medicine, but whose knowledge and names have been put aside from the official narrative.
Throughout history women have been midwives, pharmacists, doctors, botanists, and healers. They contributed to the development and research of medicine, and they had an important role in their community. Nevertheless, many have been cast out of the official narrative of medical history. Their practices have often been associated with witchcraft and they were victims of the Witch Hunts, which raged in Europe between the 14th and the 19th century. A considerable body of knowledge surrounding plants and their healing effects has been lost.
Led by the repeated sound of a gong, a voice – musician Lafawndah – lists names of women and fragments of their history. Through the simple but caring act of naming them, Marguerite Humeau brings them back to the very centre, giving them a voice, a power, and a presence. WEEDS is the result of an important work of investigation and research by the artist, typical of her creative process.
PARTNERS
This project has been made in partnership with Goldsmiths University and the Swiss Church.
Art reproduced by d&b audiotechnik.
Hot Desque, 'Model Village' (Arts Residency) 2020
Founded in 2018, Hot Desque is a curatorial partnership by artists Lizzy Drury and Neena Percy, showing emerging and established artists within site-specific exhibitions, writing publications and hosting events.
Hot Desque have worked on projects in temporary settings across the UK, including a former nightclub. The exhibitions aim to bring artworks together as part of a theatrical mise-en-scène, providing a platform for experimentation and interdependence.
At the end of the residency, Hot Desque showed the exhibition Model Village at the Swiss Church. The exhibition took the form of a series of artist- made scale models. These were used as alternative exhibition spaces as part of the resulting project of nomadic curatorial platform Hot Desque's residency at the church.
For more information, please visit:
https://www.hotdesque.xyz/ & Model Village by Hot Desque – Press Release
Hamad Maiye (Arts Residency), 2019
Hamed Maiye is a multidisciplinary artist and curator based in London that uses portraiture as a means of expressing emotional identity and heritage. Maiye founded the arts movement 'Afro-Portraitism' which documents the multifaceted image of the contemporary youth of the Afro-Caribbean diaspora whilst exploring the concept of self representation.  One of the key drivers in Maiye's collaborative practice is the introduction of new personal narratives and creating visibility for those who are often marginalised.
During his residency Maiye wished to explore the parallels between spiritualism, surrealism and reality:
"I am interested in the space between reality and surrealism and how these can reflect/inform each other. This space of cross reflection will be grounds to research a visual language and aesthetic of personal utopias and safe spaces. My research will include exploring different forms of iconography and implementing it into my practice in order to create a body of work."
For more information, please visit: www.maiye.co.uk & https://swisschurchlondon.org.uk/art/artist-residency/
Photo exhibition by Andy Palfreyman,  October 2019
Curated by Daniella Rossi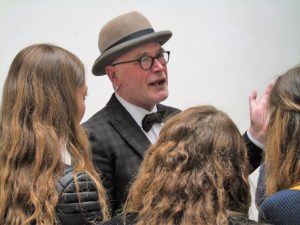 Andy Palfreyman was homeless for 30 years after he left his parental home in Cheshire at the age of 19. He slept mostly in the streets of London in various postcodes. Life changed in 2015 after a chance conversation with an artist who had an exhibition next to the Swiss Church, where he used to come for weekly breakfast. That's how he got his first camera and the necessary support for his artistic work.
"Photography is a way of expressing myself and how I see the world. Until 2015 I had no idea I had any artistic talent and I didn't believe in myself. I had very little self-worth, hence 30 years on the streets. Photography empowers me and hopefully is going to raise awareness for homelessness. This is what it's about for me."
Andy held his first exhibition 'Cardboard and Caviar' at the Swiss Church in London in December 2015 showing some of the doorways that became home. The exhibition was a great success with exposure in the Evening Standard, BBC London News and Buzzfeed. In 2017 the exhibition was also shown in Zurich, Switzerland.
Andy describes the content of his second photography exhibition: "When you are street homeless you tend to look down and notice things most of the general public don't see. It strikes a chord with me, why it's there, how it got there, and I photograph it. It feels like I'm the only person who sees it. Some of these things can be upsetting, but I see it from a homeless person's point of view. When I see these things I can personally relate to them. For example in Shaftesbury Avenue there is a broken spanner pressed into the tarmac and I bet no one else can see it but me. It reminds me how homeless people are pushed down and become invisible. Once a homeless guy walked past me, it just started to rain, and he left footprints on the wet pavement. I call this photograph The Invisible Homeless."
'Allusion to a Body no Longer Present' by Sara Rodrigues and Tyler Eash, (Partnership with Goldsmiths University) June 2018
Curated by Camille Brechignac and George Watson
"Allusion to a Body No Longer Present" is made of four main elements: a stage-like installation, a performance, a conversation room, and two audience-engaging events. The work, created specifically for the Swiss Church, deals with questions of impermanence, legacy and significance, heightened by the location within a church.
Curators Camille Bréchignac and George Watson presented a newly commissioned performative installation by Tyler Eash and Sara Rodrigues. The work is informed by the artists' interaction within the Swiss Church community, the performance taking as its point of departure interviews with the congregation on questions of mortality, faith and legacy. The focus on community extends to the curated conversation room – providing a comfortable space to converse about the exhibition.
PARTNERS
This project has been made in partnership with Goldsmiths University and the Swiss Church.
'A Conversation with My Mother' by Mary Branson, February 2018
Her first large installation since the iconic New Dawn in the Houses of Parliament, A Conversation with My Mother explores the notion of loss through dementia and the power of the subconscious to offer insights into the nature of grief.
Set in the captivating space of the Swiss Church, Covent Garden, the piece included sculpture and soundscape interviews with a diverse group of women who talk about relationships with their mothers.
For more information about the artist, please visit: https://marybranson.com/
'Homelos' by Andy Palfreyman, November 2017, Zurich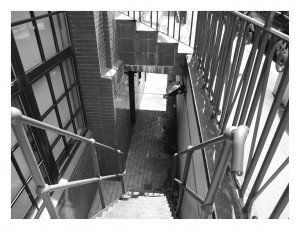 After the success of Andy Palfreyman's photography exhibition Cardboard and Caviar at the Swiss Church in 2015, the exhibition toured to Zurich in 2017. The Offene Kirche St. Jakob and the Grossmuenster  hosted the project HomeLos with a series of events, including art exhibitions, panel discussions and writing workshops for young people.
'Cardboard and Caviar' by Andy Palfreyman, December 2015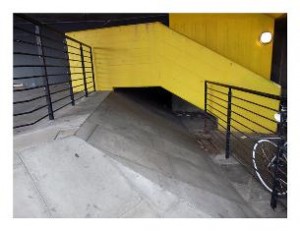 Andy has been living in the streets for 30 years. We met him through our outreach work, and he soon after started to photograph the places where he was sleeping rough. The exhibition is the result of his street photography and he wants to raise awareness for street homelessness with his work.
Read a review here.
'Endell Street' by Andrea Gohl, November 2015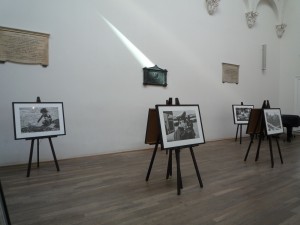 For over a year Swiss artist Andrea Gohl has explored Endell Street and its people. The art installation brought together fragments of this research in photography, video and text.