Past Exhibitions
Photo exhibition by Andy Palfreyman, 3-8 October 2019
Curated by Daniella Rossi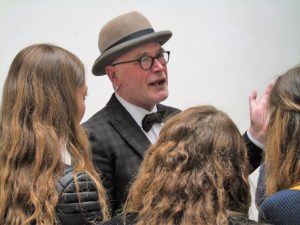 Andy Palfreyman was street homeless for 30 years after he left his parental home in Cheshire at the age of 19. He slept mostly in the streets of London in various postcodes. Life changed in 2015 after a chance conversation with an artist who had an exhibition next to the Swiss Church, where he used to come for weekly breakfast. That's how he got his first camera and the necessary support for his artistic work.
"Photography is a way of expressing myself and how I see the world. Until 2015 I had no idea I had any artistic talent and I didn't believe in myself. I had very little self-worth, hence 30 years on the streets. Photography empowers me and hopefully is going to raise awareness for homelessness. This is what it's about for me."
Andy held his first exhibition 'Cardboard and Caviar' at the Swiss Church in London in December 2015 showing some of the doorways that became home. The exhibition was a great success with exposure in the Evening Standard, BBC London News and Buzzfeed. In 2017 the exhibition was also shown in Zurich, Switzerland.
Andy describes the content of his second photography exhibition: "When you are street homeless you tend to look down and notice things most of the general public don't see. It strikes a chord with me, why it's there, how it got there, and I photograph it. It feels like I'm the only person who sees it. Some of these things can be upsetting, but I see it from a homeless person's point of view. When I see these things I can personally relate to them. For example in Shaftesbury Avenue there is a broken spanner pressed into the tarmac and I bet no one else can see it but me. It reminds me how homeless people are pushed down and become invisible. Once a homeless guy walked past me, it just started to rain, and he left footprints on the wet pavement. I call this photograph The Invisible Homeless."
'A Conversation with My Mother' by Mary Branson, February 2018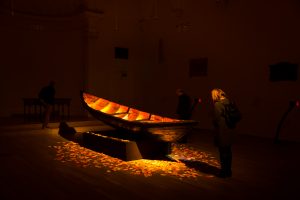 Mary Branson, A Conversation with My Mother, 2018. Photograph: Emma Brown Photography
Mary Branson's first large installation since the iconic New Dawn in the Houses of Parliament, A Conversation with My Mother explores the notion of loss through dementia and the power of the subconscious to offer insights into the nature of grief.
The piece includes sculpture and soundscape interviews with a diverse group of women who talk about relationships with their mothers.
'Homelos' by Andy Palfreyman, November 2017, Zurich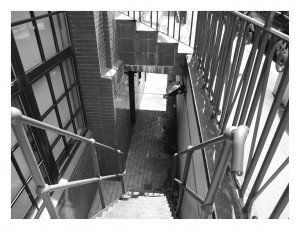 After the success of Andy Palfreyman's photography exhibition Cardboard and Caviar at the Swiss Church in 2015, the exhibition toured to Zurich in 2017. The Offene Kirche St. Jakob and the Grossmuenster  hosted the project HomeLos with a series of events, including art exhibitions, panel discussions and writing workshops for young people.
'Cardboard and Caviar' by Andy Palfreyman, December 2015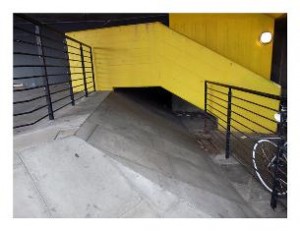 Andy has been living in the streets for 30 years. We met him through our outreach work, and he soon after started to photograph the places where he was sleeping rough. The exhibition is the result of his street photography and he wants to raise awareness for street homelessness with his work.
Read a review here.
'Endell Street' by Andrea Gohl, November 2015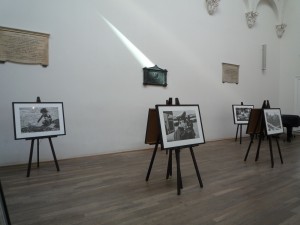 For over a year Swiss artist Andrea Gohl has explored Endell Street and its people. The art installation brought together fragments of this research in photography, video and text.