Our Minister & Team

Minister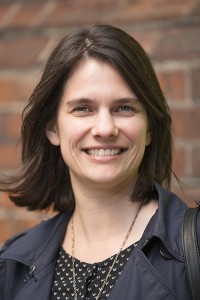 Reverend Carla Maurer grew up in St.Gallen. She studied history and philosophy in Berne in 1999. During her first years as a student, Carla became particularly interested with the relations of society, church and politics in Europe and she developed a passion for Christian theology – intellectually, as well as spiritually. In 2007, Carla graduated in Reformed Theology.
She then moved to Strasbourg in France to work for the Church and Society Commission of the Conference of European Churches and became engaged in ecumenical cooperation which became an important part of her theology. Carla was a board member of the European Forum of European Christian Women (EFECW) from 2010-2014 where she coordinated the first Pop Up Monastery.
Before becoming the Minister of the Swiss Church in London in 2013, Carla worked for the Methodist Church and the United Reformed Church as executive officer on a property and mission project.
Theologians such as Teresa of Avila, Dietrich Bonhoeffer, Peter Rollins, and Ruth Epting who was the first woman to be ordained in Basel and founder of the EFECW are an inspiration to her.
Carla is married to Julian Simmons, a London based record producer. They have a son, Yuvi Mark, born in 2018.
In her spare time, Carla loves to read, to take advantage of London's rich cultural life (especially museums and theatres) or to enjoy a cool pint of ale down at the local pub. You might see her on one of her runs or stretching her body in a yoga class. In a previous life, Carla was the singer in a band. She still enjoys going to rock concerts, but she leaves the majority of her own singing to church hymns now.
Mobile phone: 07968 530 380
Email: carla.maurer@swisschurchlondon.org.uk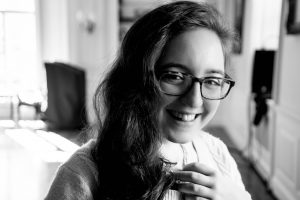 Venue Manager 
Emily Rose Simons is a North Londoner. She is also a composer-lyricist for musical theatre. Her work has been performed around the UK, Off-West End, Off- and Off-Off Broadway and even in Israel. Her work tends to have a strong spiritual focus, as well as feminist spine – so The Swiss Church in London feels like a very comfortable extension of her creative sensibilities.
As well as writing musical theatre, community building and religion has always had a strong presence in Emily Rose's life. Less than six months after her Bat Mitzva (when she no longer had to attend Jewish Sunday School) she was singing in Notre Dame Cathedrale on All Saints Day with the Finchley Children's Music Group. During her time studying Music at the University of Bristol, Emily had active roles in the Jewish Society, a regular presence at the Multifaith Chaplaincy and even her choral conducting style always focused on building a supportive community through music in each of the choirs she conducted. After university she spent a year or so reviewing synagogues for an online Jewish magazine.
Throughout and after a stint in New York, musical theatre, the arts and community are still important parts of Emily Rose's life and she is very excited to have the next chapter of her life in some way interwoven with the next chapter of The Swiss Church in London.
Phone: 07590 879 201
Email: venue@swisschurchlondon.org.uk
Office days: Wednesday-Friday
Director of Music & Organist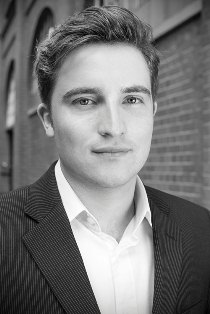 Peter Yardley-Jones FRSA BMus(Hons), is a first-class honours graduate in music from the University of Glasgow. From 2006-2008 he was University Organ Scholar and in 2008 he was appointed Assistant Organist at St Mary's Episcopal Cathedral, Glasgow and Organist at Houston & Killellan Kirk. During his time in Glasgow, Peter studied organ with Kevin Bowyer and renowned Bach scholar, Prof. John Butt OBE. Widely respected as a performer, Peter was awarded the Muriel Thorne Hague Memorial Prize, by his University for achieving the greatest distinction in performance and in 2005 won first prize in the nationwide Geoffrey Spiers Organ Competition.
As a recitalist he has performed at many UK Cathedrals and Concert Halls and has performed on many solo USA tours. In addition Peter has been organist for several BBC Radio 2 and Radio 4 broadcasts and for BBC Television's Songs of Praise.
Finance Officer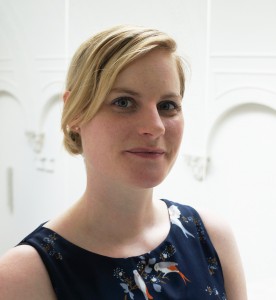 Anina Smith grew up in Berne and visited London for the first time in 2004 during a gap year. In these three months she worked with her local church in Woolwich and the youth organisation XLP. Back in Switzerland she studied at the Swiss School of Tourism in Sierre/Siders before moving to London for good in September 2007. She first helped opening and running the first tibits restaurant outside of Switzerland and then joined LOCOG to deliver a successful 2012 Summer Games.
The position as Office Manager at the Swiss Church combines all her previous experiences and training as well as offering an opportunity to be linked with her home country and work in a Christian environment.
Anina is married to police constable Ricky Smith. Their have two sons, Max Noah (born 2016) and Luca Filip (born 2019).
Phone: 020 7836 1418
Email: finance@swisschurchlondon.org.uk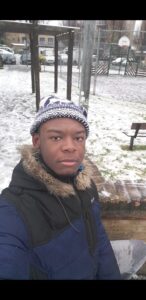 Office Admin Assistant 
Ryan Moshwe is the Office Admin Assistant for the Swiss Church in London. Ryan is a born and bred Londoner and Camden resident who has joined the Swiss Church team initially through the Camden Giving Pathways into Employment scheme.
Ryan does YouTube for a hobby, mainly about gaming. Video games have been part of his whole life. He hopes that someday he can make that hobby into a career because he enjoys it very much and it's fun. Ryan also plays football with his friends and likes the occasional day trip to the seaside.
admin-assistant@swisschurchlondon.org.uk
Ryan works Wednesdays and Thursdays, 10am-3pm.
Church Warden
Andy Palfreyman assists the church congregation with their Sunday services every 1st and 3rd Sunday of the month, including the set up and set down of chairs, greeting members of the congr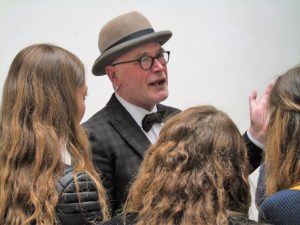 egation, welcoming new faces and keeping the community safe during worship. Andy grew up in the North of England and moved to London at the age of 19. He was street homeless for most of his adult life. Andy is a photographer, motivational speaker, homelessness activist and a good guy. He also works as evening receptionist at Bloomsbury Central Baptist Church.
Andy aka The Dapper Snapper loves fashion, Paul Weller songs, the company of the Swiss Church ladies and he would easily pass the knowledge test for cabbies with his incredible knowledge of London's streets. He is yet to visit Switzerland, his adoptive country, which he is very much looking forward to.
Caretaker: Rupert Ackroyd
Swiss Church News Editor: James Rasa
Swiss Church London Consistoire
The Consistoire (equivalent of a Parish Council) is the Governing Body of the Swiss Church in London and administers and manages the Swiss Church in London, its property and its internal and external affairs in accordance with the constitution.
To contact the Consistoire email: consistoire@swisschurchlondon.org.uk
Members of the Consistoire

President of Consistoire – Vacant
Ms Barbara Wachter
Trustee, Acting chair 
Member since 2019
Barbara grew up in Langenthal, Switzerland and Freiburg im Breisgau, Germany. After completing her Bachelor's Degree in Political Science and International Relations at the University of Zurich, she moved to London in 2017 to read Conflict Studies at the London School of Economics. Today, Barbara is working as Commun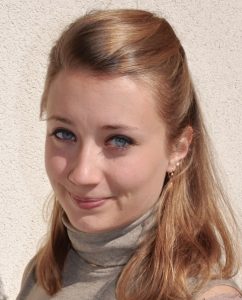 ications Officer at a small London-based NGO.
Barbara has always highly valued community service and volunteering. In Switzerland, she has been a scout leader for a decade, was vice president and violin player at a Youth orchestra in Basel and also held the mandate of Swiss UN Youth Delegate in 2015. Since moving to London, Barbara has worked as a volunteer visitor for immigration detainees at the Colnbrook Immigration Detention Centers.
When Barbara first got to know the Swiss Church, she was impressed by its beautiful building in the middle of Covent Garden, and by the valuable work the team carries out to tackle homelessness, the severity of which is increasing. Barbara decided to join the Consistoire to assist the local community and to stay in touch with Swiss living in London.
Mrs Emma Brown
Treasurer
Member since 2022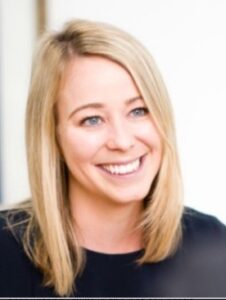 Emma Brown has worked in accountancy since 2006 and has spent a large portion of that time helping businesses to improve their control environments and ensure their finance functions are operating as effectively as possible.  She moved to London in 2011 from Edinburgh, and is married to fellow accountant Jon and has two young daughters. 
Emma has a keen interest in applying her accountancy skills in the not-for-profit sector and her charity work has taken her to the Syrian border to ensure that charity funds were being spent in the manner intended.   
Having been discussing charity opportunities with Reverend Carla during the nursery run, Emma jumped at the opportunity to be part of The Swiss Church in London, and is looking forward to helping the church to achieve its many goals over the coming years. 
Mr Philip Maillardet
Trustee
History and Archives
Member since 2009
Mrs Cécile Mistry
Trustee
Catering Manager, Food safety
Member since 2009
Ms Katrin Frey
Trustee
Safeguarding and Marriage Registrar
Member since 2021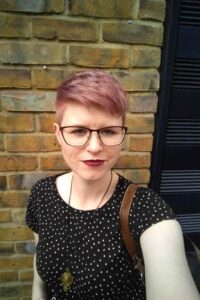 Katrin Frey grew up in Frenkendorf (BL) and studied Theology at the University of Basel, Zurich and Be'er Sheva (IL). Her main interests are Semitic studies,
Intersectional Theologies and apocalyptic motifs in BBC's Doctor Who. Trailblazers like Marga Bührig, Teresa of Avila or Nadia Bolz-Weber inspire Katrin daily.
She moved to London in 2017 to follow the call of the big city and her elder sister. Here she can't get enough of seeing her favourite TV and film actors live on stage which is why she spends her weekends (and money) in the West End. Katrin is fascinated by funny languages, her most recent allure is Welsh.
Katrin has worked for various gaming companies as translator and content creator but now found a home in the Buying Admin department of Lidl UK Head Office.
Katrin taught religious studies at a secondary school and did an internship at the psychiatric hospital in Liestal (BL). Her new role as Safeguarding Officer at the Swiss Church is therefore right up her alley. Katrin will also take over as the new Marriage Registrar. She hopes to put her theological expertise to good use. Katrin lives in Kingston.
Ms Jenny Breitschmid
Trustee
Volunteer Coordinator
Member since 2021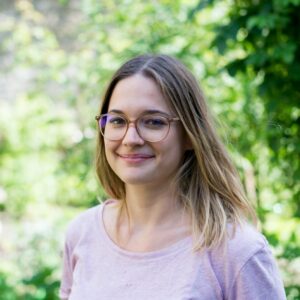 Jenny grew up in Wohlen AG, Switzerland, and came to London for the first time in November 2019 as part of a study trip for her Public & Nonprofit Management major from the Lucerne University of Applied Sciences and Arts. The students visited various charities and public organisations in London, including the Swiss Church. On the same trip she also met her partner and seven months later decided to leave her hometown for the big city dream.After getting in touch with Carla she first joined the Consistoire as an adviser, and now as a trustee.
She enjoys working with the church where she can apply her knowledge of charity management and also network with other Swissies – a home away from home. On a professional level, Jenny has a background in Project Management in a Swiss Charity and now kickstarts her career in London in a new role as a Junior Project Manager at an IT company in London.
Mr Colin McIntyre
Trustee
Since 2019
Colin's fami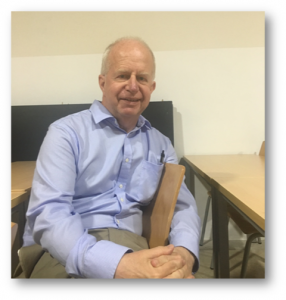 ly links with the Swiss Church date back almost a century. His relatives emigrated from Neuchâtel in the 1920s, married at the Swiss Church in London, christened their children in the Church, and were members during all their lives.
Colin started attending Sunday services at the Swiss Church in 2009, following the spectacular renovation of the Church by architects Christ & Gantenbein. Gradually, he became more involved as a volunteer- in various Church social activities such as 1st August celebrations, fondue evenings, and cultural events.
From 2016 to 2018 he worked in the Church office, as maternity cover. This enabled him to acquire a broad knowledge of the challenges of managing the unique institution that is the twenty-first century Swiss Church.
Colin considers the Swiss Church to be much more than a parish Church. The renovation enabled the Church to become a social hub for the Swiss Community in London, to stage a wide variety of arts and music events, and offer commercial hire-crucial for providing income for the Church to meet the running costs of operating in a Grade 2 listed building.
Colin is keen to work with the Consistoire, Minister Carla Maurer, and all the members and friends of the Swiss Church, to create a strong and vibrant Church that we can pass on to future generations for them enjoy and cherish.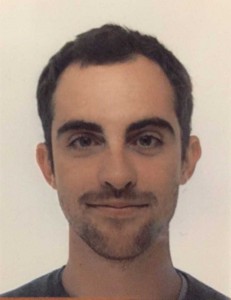 Mr Marco Mambelli
Treasurer from 2017-2022
Marco is originally from Milan and over the years he has had the pleasure to visit Switzerland on numerous occasions, particularly in the Canton of Valais and had the opportunity to appreciate different facets of Switzerland's culture and values.
Marco's decision to join the Swiss Church stems from his desire to help the local community in London and to building and maintaining a "home away from home" both from a cultural and spiritual perspective.
Mr Yvon Tse 
Acting Company Secretary
An accountant by profession since 1970 working both in private practice and commerce. He has had connections with  Switzerland and the Swiss Church in London, since 1972 and 1985 respectively. On standby since 2012 for the role of Acting Treasurer when the Honourable Treasurer's post is vacant and while the Trustees undergo their search for an appropriate candidate. Company Secretary in 2015.

Counsel General Mr Thomas Wagner
Since 2022. Ex-officio observer from the Embassy of Switzerland in the United Kingdom.