The Swiss Church Art Committee is a group of experts with different backgrounds who programmes the arts events at the church and develops new ideas to further the dialogue between church and contemporary art. The Art Committee consists of the following members:
Daniella Rossi (Fine Art professional)
Daniella Rossi is the founder and Director of Rossi Asiaghi Ltd., which works with emerging artists to develop their careers through corporate and institutional exhibitions, commissions and educational programming.
Through Rossi Asiaghi, she also supports an annual art award to help artists fund exhibitions, materials and studio space.
Daniella has spent over a decade in the art world between New York and London, working with private clients and public institutions to build, manage and sell large collections. She has launched gallery and project spaces and also led a commissions programme at one of the world's leading arts universities. Daniella holds a PhD from Cambridge University.
Ruth Gordon-Jaeggi (Dancer)
Ruth Gordon was born in Lucerne in 1950. When she was 4 years old she started ballet lessons with Bice Scheitlin. She also studied piano at the Conservatorium from the age of 9. From the age of 16 Ruth danced at the Zurich Opera House, as well as at the Opera House in Cologne and Berlin. She then moved to London for further studies at the Royal Academy of Dance.
A traffic accident in 1984 cut short her career as a dancer. Ruth took up teaching and founded the ChouChou children's ballet company. In 1993, she was awarded the Maya Plisetskaya Silver Medal for Outstanding Contribution to Dance and Teaching the Legat Style.
Now a pensioner and a mother of a wonderful son Ruth will contribute with her knowledge and life experience to her newly appointed role at the Swiss Church. She says: "I'm very much looking forward to creative and happy times!"
David Mollin (Artist and Writer), Adviser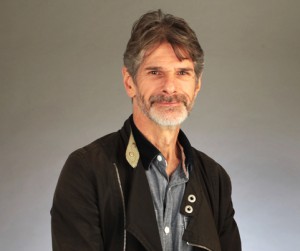 David Mollin heads the annual curating prize in collaboration with the Goldsmith College. He has a PhD in Visual Arts from Goldsmiths College, University of London, and currently teaches at the London College of Communication, University of the Arts London. David works collaboratively with Swiss artist Salomé Voegelin on projects that focus on invisible connections, transient behaviour and unseen rituals. Their work reconsiders socio-political, architectural and aesthetic actualities through the possibilities of sounds, voices and words.
David Mollin and his partner Salomé Voegelin have been awarded the Art and Architecture commission from the Kunstkommission Bern, Switzerland in 2017. The project Kleefeld – Klangfeld will make the environment of a newly renovated local school into an 'instrument' to be experienced as a sonic field.
David Mollin was a member of the Arts Committee and the Consistoire of the Swiss Church between 2009 until 2014.
Peter Yardley-Jones (Director of Music and Organist)
Emily Rose Simons (Venue Manager, Musical writer)
Reverend Carla Maurer