The Swiss Church Art Committee is a group of experts with different backgrounds who programmes the arts events at the church and develops new ideas to further the dialogue between church and contemporary art. The Art Committee consists of the following members:
Ruth Gordon-Jaeggi (Dancer)
Ruth Gordon was born in Lucerne in 1950. When she was 4 years old she started ballet lessons with Bice Scheitlin. She also studied piano at the Conservatorium from the age of 9. From the age of 16 Ruth danced at the Zurich Opera House, as well as at the Opera House in Cologne and Berlin. She then moved to London for further studies at the Royal Academy of Dance.
A traffic accident in 1984 cut short her career as a dancer. Ruth took up teaching and founded the ChouChou children's ballet company. In 1993, she was awarded the Maya Plisetskaya Silver Medal for Outstanding Contribution to Dance and Teaching the Legat Style.
Now a pensioner and a mother of a wonderful son Ruth will contribute with her knowledge and life experience to her newly appointed role at the Swiss Church. She says: "I'm very much looking forward to creative and happy times!"
Mary Branson (Conceptual Artist)
Mary Branson is best known for her large-scale conceptual light works and installations, particularly the iconic 'New Dawn' 2016 sculpture in the Houses of Parliament, which celebrates the centenary of the Suffrage movement. It is the first permanent piece of contemporary abstract art in the Palace of Westminster. She has created light and sound works for the London 2012 Olympics, Royal Holloway University, Salisbury Cathedral and 'Harvest' a huge site – specific installation at Box Hill, Surrey in collaboration with Surrey Hills Arts, highlighting the plight of farmers facing climate change.
Mary is an award-winning print maker, a choreographer for a number of performance and dance events, and a mentor and public speaker. She has held a number of artistic residencies, including for Parliament, the British Council, Crisis and Watts Gallery, where she led an art group for women prisoners at HMP Send.
She enjoys the challenge of using landscape and architecture as a backdrop to site determined pieces. She often works with large teams of volunteers to help her realise her ambitious uses of scale and finds the shared ownership of the community an important part of her artistic process. 
As many of her installations are temporary, Mary's projects can encompass elements of performance, photography, film and sound as forms of documentation. She also produces smaller scale works in glass and ceramics. 
Rania Jumaily (Theatre Director)
Rania has been a freelance theatre director for 15 years, after graduating from the University of Bristol and Birkbeck College, with an MFA in Theatre Directing. Rania trained as an assistant director at the Royal Exchange in Manchester, and has since directed for the Royal Court, the Orange Tree, Theatre Clwyd and the Gate, and other credits include new plays or premieres at the Union, Finborough, New Wimbledon, Southwark Playhouse and the Edinburgh Festival. She was worked with young people aged 6 to 21 at Shakespeare Schools Festival, Chichester Festival Theatre, Company 3, Royal Welsh College of Music and Drama and Huddersfield University, amongst others. Most recently, Rania has been a Lead Artist for Clean Break. Prior to this, she was Co-Artistic Director at The Tank, NYC, and Resident Director at the Orange Tree Theatre, where she led the Young Company and the theatre's first Fun Palace. She is currently in her second year as Director in Residence at Westminster School.
Julie Hoyle (Artist and Printmaker)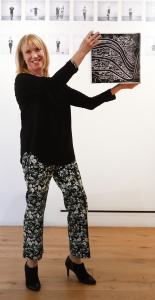 After studying for her MA Printmaking at Camberwell College of the Arts, Julie Hoyle works with print on a multiple of surfaces for installation and exhibitions in London and the UK.
Julie has a lot of experience working with artists and communities through founding a printmaking studio after an intensive period of research and directing its development for ten years. The studio became one of the largest inclusive, open access print studios in the South East because of gaining the confidence and support of local and county authority, applying for and receiving two lots of Arts Council funding and being able to engage a community of artists to help in exchange for studio time and her tutoring. Based at a day centre for adults with learning difficulties, she gained a lot of experience working in this sector, as well as with a variety of outreach programmes both through the studio and as an independent artist.
Peter Yardley-Jones (Director of Music and Organist)
http://www.peteryardleyjones.com
Emily Rose Simons (Venue Manager, Musical Theatre Writer)
https://www.songsofemilyrose.com
Reverend Carla Maurer
David Mollin (Artist and Writer), Adviser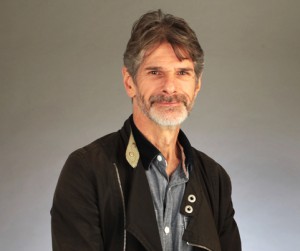 David Mollin heads the annual curating prize in collaboration with the Goldsmith College. He has a PhD in Visual Arts from Goldsmiths College, University of London, and currently teaches at the London College of Communication, University of the Arts London. David works collaboratively with Swiss artist Salomé Voegelin on projects that focus on invisible connections, transient behaviour and unseen rituals. Their work reconsiders socio-political, architectural and aesthetic actualities through the possibilities of sounds, voices and words.
David Mollin and his partner Salomé Voegelin have been awarded the Art and Architecture commission from the Kunstkommission Bern, Switzerland in 2017. The project Kleefeld – Klangfeld will make the environment of a newly renovated local school into an 'instrument' to be experienced as a sonic field.
David Mollin was a member of the Arts Committee and the Consistoire of the Swiss Church between 2009 until 2014.