The Swiss Church Art Committee is a group of experts with different backgrounds who programmes the arts events at the church and develops new ideas to further the dialogue between church and contemporary art. The Arts Committee consists of the following members:
 David Beck (Swiss Embassy, Cultural Department)
"I got to know the Swiss Church in London through my position at the Cultural  Section at the Embassy of Switzerland. The church's diverse activities, which, in  addition to the exchange between the parish and the minister, also include an  active engagement in the arts, are impressive.  It made me realise how important a  role the church holds as an institution within the wider Swiss community.
Although I do not frequent the church as a place of worship, I have had many pleasurable encounters with members from different generations and paths of life. I always feel welcome in this little Swiss enclave in the heart of London."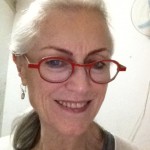 Ariane Braillard (Fondation Braillard Architects)
"My life reminds a bit of a jigsaw. Born in Geneva where I have studied  literature,  music and social history, and where I later headed the offices of a  private art  dealer, I spent some years in Paris with my first husband. During  those years, I  also volunteered for a human rights association dealing with  prisoners of  consciousness behind the iron curtain.
In my mid-forties, I became the head of the Swiss Institute in New York (a small cultural space). This is also where I met my future husband whom I married last year. Personal circumstances brought me to London in 1993. I received my BA (hon) in fine arts and was a trustee of the Swiss Cultural Fund in Britain for 17 years. Since its inception in 1988, I have also been actively involved as a trustee of the Fondation Braillard Architectes.
Art – a song, a poem, a painting – can build a bridge between people from different cultures, backgrounds, languages. As art is holistic by nature, it is a unique communication tool with a therapeutic potential: it brings together the emotional, the mental and the spiritual. This is why art, in all its guises, has always taken central stage in my life. Art helps to understand better other minds and sensibilities, an experience I am very fond of, as people are important to me."
Annelore Schneider (Artist and Art Teacher)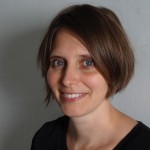 Annelore Schneider works in collaboration with Claude Piguet under the name collectif_fact. They exhibit internationally. Recent exhibitions, residences and prizes include Suspension of Disbelief, Tenderpixel, London, UK (2015); Cité Internationale des Arts de Paris Residency, City of Geneva, CH (2015); Le bénéfice du doute, Centre culturel Suisse, Paris, FR (2014); Video Prize, Avanca Film Festival, PT (2013); Grant of the Society of Arts, Geneva, CH (2012); Art Base Momoshima Residency, with the support of the Swiss Art Council prohelvetia, JP (2012) and Swiss Art Award, Basel, CH (2011).
She teaches in the Fine Art curriculum area of the Foundation course at Central Saint Martins and is regularly invited to HEAD – Genève to give workshops.
Jon Driscoll (Cinematographer, Lighting and Projection Designer)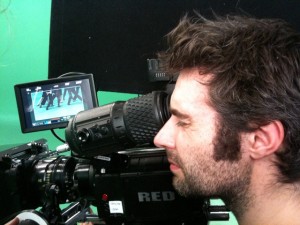 Jon Driscoll is an English Olivier Award-winning and Tony-nominated theatre projection designer and lighting designer working in the West End and on Broadway. He is a Technical Associate of the National Theatre in London.
David Mollin (Artist and Writer), Adviser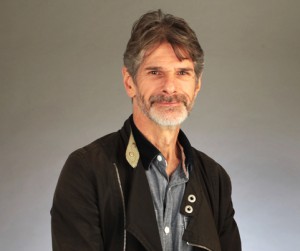 David Mollin heads the annual curating prize in collaboration with the Goldsmith College. He has a PhD in Visual Arts from Goldsmiths College, University of London, and currently teaches at the London College of Communication, University of the Arts London. David works collaboratively with Swiss artist Salomé Voegelin on projects that focus on invisible connections, transient behaviour and unseen rituals. Their work reconsiders socio-political, architectural and aesthetic actualities through the possibilities of sounds, voices and words.
David Mollin and his partner Salomé Voegelin have been awarded the Art and Architecture commission from the Kunstkommission Bern, Switzerland in 2017. The project Kleefeld – Klangfeld will make the environment of a newly renovated local school into an 'instrument' to be experienced as a sonic field.
David Mollin was a member of the Arts Committee and the Consistoire of the Swiss Church between 2009 until 2014.