General News – Tuesday, May 18th, 2021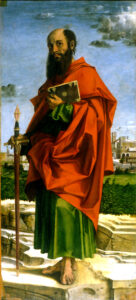 Audio communion service, Sunday, 20 June –
Sermon -Theme- Toxic leadership
Listen here to the audio.
Apostle Paul is often described as the founder of Christianity and his passion for the cause of Christ has contributed enormously to further the Gospel across the globe. However, Paul was also criticised by early Christian communities for his leadership style. What is good leadership? And why did Paul struggle to delegate and share responsibility? These are some the questions we will explore in today's service. With communion.
Read 2 Corinthians 3:1-6
Music by Peter Yardley- Jones (organ), prayers and sermon by Rev Carla Maurer and Niccolo Aliano, reading by Colin McIntyre. Production Julian Simmons.
We appreciate your donations. You can find our payments options here.