General News – Sunday, September 22nd, 2019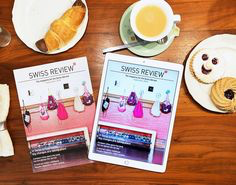 The Swiss Church in London has always been part of the wider Swiss Community in the UK since our very first days. Thorough the Swiss Review UK edition we are proud to let the whole Swiss community know about the wide range of events that take place at the Swiss Church in Endell Street, Garden, our home since 1855. The autumn issue is out now. Click here to download the autumn issue.
Read our column in the autumn edition. In the column we share our achievements of a decade of being in our renovated home, transformed by architects Christ and Gantenbein,  and we look at the challenges that we face in maintaining and improving our wonderful Grade 2 listed building, in a vibrant and vibrant Covent Garden, at the heart of  twenty-first century London. We've been at the heart of things in London for over 250 years and with your help intend to be around for a lot longer.