General News – Friday, May 29th, 2020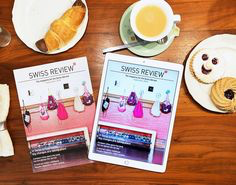 The Swiss Review– June 2020 UK and Ireland online edition is out now. Click here to read or download your copy.
This edition contains two important articles.
Turn to page 7 to read how The Swiss Church in London to learn more about the challenges that the Covid-19 pandemic poses. Discover how we are facing up to those challenges.
On page 3 you will find a fascinating interview with Suzanne Egloff, Chair of the Swiss Benevolent Society about the help that the Society is providing to the Swiss community.