General News – Saturday, November 16th, 2019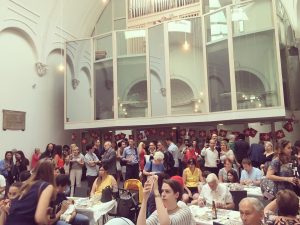 The Winter edition of the Swiss Church News is out now.
It's full of all the latest news. On page 3 we review the recent arts events held at the Church, including Andy Palfreyman's second photographic exhibition that was a great success attracting widespread TV and press coverage. We also highlight forthcoming arts events including the art installation exhibition by our artist in residence.
Parish events are also highlighted, including the recent visits of confirmation groups from our sister churches in Switzerland.
Click here to read your copy online.
If you would prefer to receive a paper copy of the Swiss Church News and are not currently on our mailing list, send us an email to info@swisschurchlondon.org.uk