General News – Sunday, September 6th, 2020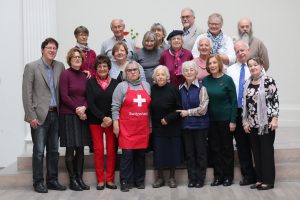 We are pleased to announce that Sunday Services will resume at The Swiss Church in London, 79 Endell Street on 20 September at 11:00 am.
Please read the letter below for further details.
Dear Members and Friends,
We are delighted to inform you that we will be resuming church services at The Swiss Church in London, 79 Endell Street, once a month from September onwards for a trial period, until the end of the year.
We will meet at The Swiss Church on the following Sundays:
20 September, 11am: Le Jeûne fédéral, Eidgenössischer Dank-, Buss- und Bettag.
18 October, 11am: Baptism service
22 November, 11am: Commemoration service
20 December, 5pm: Christmas carol service
Please bring a mask when attending church service.
Hand sanitiser will be at your disposal.
In order to maintain a 2 metre distance when seated, we have to restrict the number of persons attending service in the main church hall to 28 persons.
We will provide financial support all those over 70, who decide to travel to and from the services by taxi. Get in touch for more information.
The words of these church services will be uploaded on our webpage, or sent out as print copies via post on request, for those who cannot attend. We will continue to provide an audio service on every first Sunday of the month, which you can download here.
To access our risk assessment, and our policy for the safe reopening of the church click here, or contact Venue Manager Emily Rose Simons for more information.
With every blessing,
Rev Carla Maurer, office team and Consistoire