General News – Monday, March 26th, 2018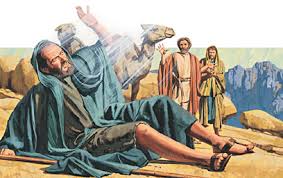 Paul the Apostle is the author of many of the letters in the New Testament and one of the most important figures in Christianity. Paul's influence on Christian theology, thought and practice cannot be underestimated and his missionary travels enabled Christianity to spread across Europe.
But Paul is also a controversial figure. His views on the role of women and on homosexuality as well as his early life as a brutal persecutor of early Christians make us feel uncomfortable today. And yet, Paul is part of our cultural and religious heritage referenced in various paintings, literature and more.
In this three-part sermon series we will learn more about Paul the Apostle.
Sunday, 6 May, 11am: "Apostle Paul – An ambitious man. His upbringing and conversion" 
Sunday, 3 June, 11am:  "Paul's missionary travels – Life is a journey"
Sunday, 17 June, 11am: "Paul's theology and heritage"
All sermons can be downloaded here.
The service on 15 April will be led by Niccolò Aliano. On 20 May a group from Basel with Rev Monika Widmer will join us to celebrate Sunday service.