General News – Friday, November 24th, 2017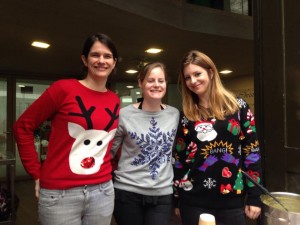 Christmas is just around the corner and we are getting ready to celebrate this special time of the year with you. Whether you are looking for some peace and quiet in this hectic time or an afternoon of Swiss traditions with your children, or if you are a lover of traditional Christmas carols, there is something for everyone.
We look forward to seeing you at one of our Christmas events!
Mondays, 27 November and 4/11 December, 5-7pm: Sit in Silence
Sunday, 3 December, 11am: Advent service with communion, led by Reverend Carla Maurer and Director of Music Peter Yardley-Jones, followed by lunch
Sunday, 10 December, 2-6pm: A Christmas Afternoon for Families with Samichlaus, Räbeliechtliumzug, and many more surprises… In collaboration with Swiss Quality UK.
Sunday, 17 December, 5pm: Christmas Carol Service with English, German and French carols, performed by Dieci Voices. In collaboration with Christ Church. Followed by mulled wine and mince pies.
Tuesday, 19 December, 8-10am: Breakfast on the Steps Christmas special
Boxing Day, 8-10am: Breakfast on the Steps
All our events are free. Donations are much appreciated.