General News – Sunday, May 1st, 2022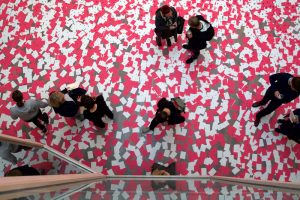 Swiss Church London Artist in Residency 2022 – Apply now 
PLEASE NOTE: Due to technical problems, all applicants who have submitted their application before 12 May need to re-apply through the link below. We apologise for the inconvenience! Deadline extended to 16 May.
We are delighted to launch an open call for the upcoming Swiss Church London Artist in Residency  2022 programme.  The Residency  will run from August to October 2022.
The Swiss Church in London runs the Artist in Residency programme as an avenue to support artists and curators by providing them with the rare opportunity to work and showcase their work in central London.
The chosen applicant(s) for the residency will receive a stipend of £1,500 to support their project.
The residency will run from August to October2022, during which time the artists or curators will have access to a studio space in the Church.
Detailed brief and application link click here: UPDATE Swiss Church in London 2022 Artist Residency Application Brief
APPLICATION DEADLINE: Thursday 16 May  at midnight.
INTERVIEW DATES for applicants short list: Thursday 2  June
We are looking forward to hearing from you.