Events – Sunday, February 9th, 2020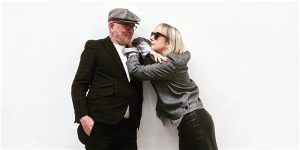 Swiss Church warden Andy Palfreyman has dreamt of putting on a catwalk show ever since getting back on his feet after 30 years of homelessness. Firstly to share how important fashion was to his well-being during the dark times but also to shine a light on London's current homelessness crisis.
GOLDIE (www.goldiemag.co.uk) is excited to be working with Andy to make his dream a reality. Andy's Catwalk takes place during London Fashion Week at the Swiss Church. Goldie magazine are curating high end looks sourced from London's charity shops and asking guests to buy the outfits which will then be donated to street homeless people. They are also asking LFW 2020 designers to donate pieces from past collections for us to auction and every penny raised goes to the homeless community in London.