General News – Friday, March 10th, 2017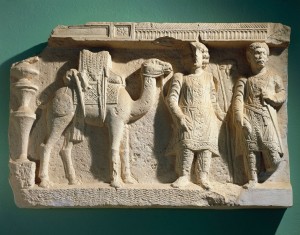 Curator Marian Stindt is the winner of the Swiss Church MFA Curating competition 2017, in collaboration with Goldsmiths college. Her proposal 'Hierophanies' by artist Patrick Hough impressed the Art Committee with its reflection of iconoclasm. During the reformation five-hundred years ago, a lot of church art and cultural heritage was destroyed, a threat that is still present today in other parts of the world. The centrepiece to the exhibition will be a digitally reconstructed reproduction of an artefact that was destroyed in Palmyra by the so-called Islamic State militants in 2015.
The exhibition runs from 3-18 March 2017 on Thursday, Friday and Saturday evening from 6-9pm.
Opening night:
Thursday, 2 March, 6-10pm (admission free, cash bar)
Read more about the curator and the artist here.