Events – Wednesday, June 17th, 2020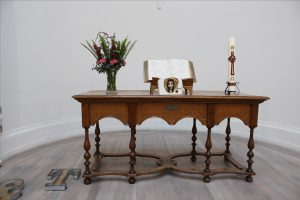 Dear Swiss Church in London Member
The 2020 Annual General Meeting of The Swiss Church in London was due to be held at 12:00 midday on 21 June, at The Swiss Church in London, 79 Endell Street. Under the current lockdown rules in place, all churches are closed for gatherings. Therefore it will not be possible for us to hold our AGM on 21 June.
The AGM has been postponed until 19 July at 11:00 am. The postponed AGM will take place on the new date, provided that it is possible to fully comply with the lockdown measures that will be in place at that time.
We will send out the usual AGM documents to you at the end of June, together with detailed instructions of how the meeting will take place, and how you can participate fully without needing to physically attend the AGM.
Yours,
Reverend Carla Maurer
Barbara Wachter, President of the Steering Committee