General News – Tuesday, August 15th, 2017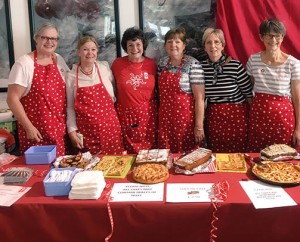 Liebe Schweizer Eltern und Freunde
Dear Swiss parents and friends
Seit vielen Jahren trifft sich die Müttergruppe einmal im Monat zum Zusammensein in der Schweizer Kirche in Covent Garden. Mittlerweile sind die meisten von uns Grossmütter und sogar Urgrossmütter.
Wir würden gerne etwas von der Gastfreundschaft weitergeben, die wir damals selber erfahren haben, als wir kleine Kinder hatten. Deshalb möchten wir die jungen Mütter und Väter gerne einladen und erfahren, was euch heute bewegt und wie wir uns gegenseitig unterstützen können.
At the Swiss Church in London on Wednesday, 13 September 2017, at 11:30am
For many years the Mothers Group of the Swiss Church has been meeting monthly at the Swiss Church in Covent Garden. Most of us are now grandmothers or even great-grandmothers.
We would love to share some of the hospitality that we have experienced ourselves with those who have small children today. Therefore we would like to invite the young mothers and fathers from the wider Swiss community for lunch to get to know you, to hear what is important to you and how we can mutually support one another.
Es würde uns freuen, euch kennenzulernen!
We would be delighted to meet you!
Please RSVP by 10 September to Marianne: muttergruppe@outlook.com