Events – Friday, December 18th, 2020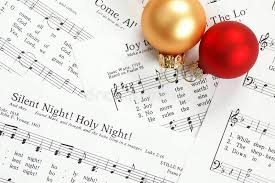 Christmas Carol Service 2020
Click here to watch the our online video Christmas carol service.
Join in with singing traditional well-known English, French and German carols.
People from the our congregation and the Swiss community have sent in their video greetings from London, Paris and the Valais, including a message from Swiss Ambassador Alexandre Fasel. You can also watch via  the following link www.swisschurchlondon.org.uk/downloads.
We hope that this will bring much joy and comfort into your living rooms!
Director of Music Peter Yardley-Jones and Reverend Carla Maurer have been working hard with videographer Jon Kensington and the Fortis Voices choir to bring your favourite carols to you all online. The Swiss Church London congregation were invited to choose their favourite carols via the WhatsApp group. You will be able to hear all your favourite carols!
We wish you all a blessed Christmas and a very happy new year.
Your donations to support The Swiss Church in London are greatly appreciated. Click here to make a donation