General News – Wednesday, November 18th, 2020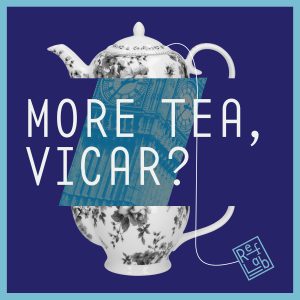 The latest edition of the podcast More Tea, Vicar is out now. In this episode our Minister Carla Maurer talks with her sister Steffi about healing, sisterhood and much more. Listen here 
This episode is entirely, in Swiss German. Normally episodes have an introduction in Swiss German and the rest of the podcast is in English.
Carla redet mit ihrer Schwester Steffi über Seelsorge, Trauma und Schwesternsein und warum es uns Seelsorgenden und Therapierenden oft so schwer fällt, nicht gleich mit Lösungsvorschlägen um uns zu ballern. Steffi ist Körpertherapeutin und Yogalehrerin und leitet die Praxis My Tide (www.my-tide.ch) im Maibrunnen in Hombrechtikon (www.wildblumendienst.ch). Sie beschäftigt sich mit den Gründen und Abgründen menschlicher Emotionen und ist die Erfinderin des Neuro-Yoga (www.neuro-yoga.net), das uns hilft, unsere Nerven zu stärken und resilienter durchs Leben zu gehen.
Carla hat von ihrer Schwester viel für ihre Berufspraxis gelernt und möchte diesen Podcast deshalb besonders ihren Mitpfaffen ans Herz legen, und allen Menschen, die respekt- und verständnisvoller mit ihren Liebsten kommunizieren möchten.
P.S.: Hier ein paar Videos von Steffi!