General News – Monday, March 30th, 2020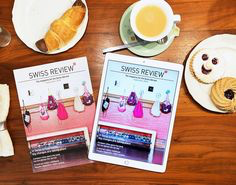 The April 2020 edition of the Swiss Review UK and Ireland regional edition is available to read online now. Click here to read or download your copy.
With all the news of the Swiss communities spread across the length and breadth of the UK and Ireland it is definitely a must read.
And of course there is our very own column, bringing you news from The Swiss Church in London over the last few months, and details of events planned for the Spring and Summer of 2020.