Events – Wednesday, July 15th, 2020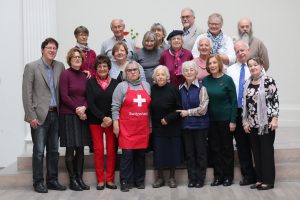 The Swiss Church in London will be taking a summer break from producing online services. The last Sunday Service before the summer break will be on Sunday 19 July. We will be back again, on Sunday 6 September.
During the current Covid-19 crisis ,we have listened to and watched several online services produced by our fellow European reformed Churches, here in London and  in Switzerland.
We particularly like  the following services:
The online livestream from St Columba's Church of Scotland, available live at 11:00 am each Sunday and then all week. Click here to watch.
The online service from L'Église Française Protestante de Londres. Click here to watch. It is entirely in French. Even if you aren't a French speaker it's worth having a look at the video to see their amazing collection of engravings, which illustrate the Minister's reflections each week.
The services from the  Reformed Churches in Zürich's old town- Fraumünster, Grossmünster, Pilgerkirche and Wasserkirche. They are in Swiss German and standard High German. The music and preaching is outstanding. Click here to watch the services. Each of these Zürich churches also host musical events, which you can also watch via the same link.
We wish you all a peaceful summer, hope you enjoy our recommendations, and look forward to welcoming you back in September.