General News – Tuesday, November 17th, 2020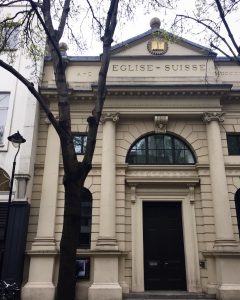 The Theology Faculty at the University of Bern maintains a wonderful database of significantly important Swiss churches. There you will find many details of the history, architecture and much more about each individual church.
We are delighted that The Swiss Church in London has been added to their database and that our 250 year story can become more widely known.
Our Minister, Carla  Maurer writes :
Ich freue mich sehr, dass die Schweizer Kirche in London nun ein THEologisch bedeutsamer Ort ist! Die Zusammenarbeit mit meiner Alma Mater Uni Bern war mir eine Ehre.
Hier könnt ihr mehr erfahren über die Schweizer Einwanderer in London, die Gründung der Schweizer Kirche und Geschichte und Geschichten in der Endell Street.
Click here to read the entry.