Events – Sunday, February 23rd, 2020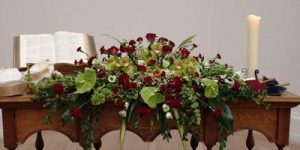 Come and join us on 1st March at 11:00 a.m., for our Morning Service with Holy Communion. In the Swiss Church in London everyone who wishes, may join in Communion.
The Service will be led on this occasion by Marianne Fisher, a long-standing member of the Swiss Church in London, and current President of the Muttergruppe, (the Swiss-German speaking mothers' group).
She will preach her sermon in English. Hymns will be sung in English, French and German, accompanied by the High Holborn Chamber Choir, and our Swiss Späth organ, played by Director of Music, Peter Yardley- Jones.
Stay after the Service to enjoy some refreshments or a light meal. You will be very welcome.