Events – Wednesday, June 29th, 2022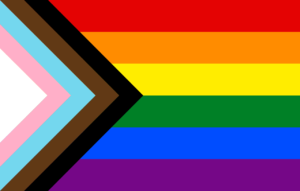 Sunday 3 July at 11:00 am
The next Sunday Service at The Swiss Church, London will take place at 11:00 am on 3 July.
The service will mark
Pride
and celebrate diversity. Pride Month UK 2022 began on 1st June and ends in London on 2nd July with the Pride London parade. This year marks 50 years since the first Pride event took place in the UK, in 1972.
Please join us on Sunday morning. All are welcome.
As Pride London say on their website :
This year is a significant year for the Pride movement and the LGBT+ community as we commemorate 50 Years since the first Pride took place in the United Kingdom…. Participation in the parade gives the opportunity for expression of celebration, joy and triumph but also the voice to rightly express the continued fight for those injustices and inequalities that exist amongst us. On July 2nd, we want to make a powerful statement as we march towards progress; calling on the UK Govt to ban conversion therapy for all LGBT+ people, reform the Gender Recognition, provide equal protection for LGBT+ communities against hate crime, by making homophobic, biphobic or transphobic hate crime an aggravated crime in line with racial and religious hate crimes, end its hostile enviornment toward minority migrants, establish a national AIDS memorial that truly honours and remembers those who we have lost and the impact of HIV and Aids and to take a leading role in tackling the violence and discrimination against LGBT+ people around the globe.
The service will be led by our Minister at The Swiss Church in London, Reverend Carla Maurer, and Katrin Frey, theologian and member of the Consistoire.
Music Director Peter Yardley Jones will play our Späth organ, accompanied by our choir composed of members the High Holborn Chamber Choir.
Photo acknowledgement: Used under Wikicommons licence.