Events – Tuesday, June 2nd, 2020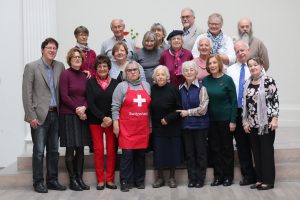 The next online audio Sunday Service from The Swiss Church in London will be on Sunday 7 June at 11:00am.
Our Minister Reverend Carla Maurer will lead the service with active participation of members and friends of the church spread across the United Kingdom, Switzerland and many other locations.
The bible readings will be from Ezekiel 17:22-24 and Matthew 15:29-31. 
Peter Yardley-Jones, Director of Music at the Swiss Church in London, and singer Jessica Broad will provide the music.
Our beautifully restored Grade 2 listed Church remains closed during lockdown  and we continue to incur considerable running costs. If are able to help us at this time click here to donate online. We thank you all for your  generosity.