Events – Wednesday, March 25th, 2020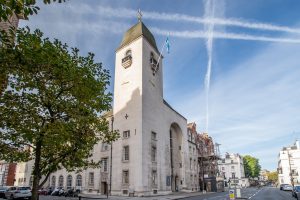 During the current Covid-19 crisis we are bringing you an online version of our Sunday Service, on the first and third Sunday of the month in line with our normal practice. However we do not have the staff and resources to bring you a service every week. Therefore we will provide you with an online link to other Churches with which we have strong links.
We start this Sunday 29 March with the online service from St Columba's Church of Scotland in London. Click here to follow the service. It will be streamed live online at 11:00 am, and then available all week.
The service will be conducted by the Reverend Angus Macleod Minister of St Columba's Church of Scotland, Pont Street, London SW1.
Scots first established their own church in London in 1703 in Covent Garden. The Swiss Church in London was established in 1762, in the same area.