Events – Monday, November 1st, 2021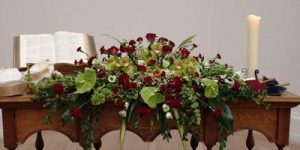 The next online audio service from The Swiss Church, London will be on Sunday 28 November. You will be able to listen via the link here (from Saturday 27 November).
We are sorry to disappoint our loyal listeners who were expecting an online Sunday Service for 21 November. However due to unforeseen  circumstances we have been unable to produce an online service for this coming Sunday.
At The Swiss Church, London the online service is put together by a small a very dedicated team : our Minister Reverend Carla Maurer, our Director of Music Peter Yardley-Jones, and members and friends of The Swiss Church London. We are especially grateful to Julian Simons for professionally editing and producing the audio service in his professional recording studio. Without everyone in the team, we would be unable to bring you these online services.
Keep and eye on our website and on social media for details of our Advent and Christmas Services.
For those of you looking for an online service in the Swiss Reformed tradition, or something very similar we recommend the following services, that are available every week.
From Switzerland- weekly audio services from various parts of the Swiss Romande – click here
From Switzerland in Swiss German and Standard German- video services from the Altstadt Kirchen in Zürich. Click here
From London in English – live video services, from St Columba's Church of Scotland, London. A full Sunday Service in the Presbyterian tradition, available via livestream and also YouTube. Click here to watch.