Events – Friday, May 15th, 2020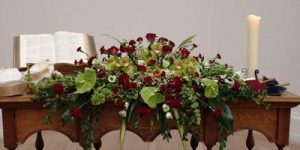 Our online audio Morning Service for Sunday 17 May is available by following the link.  Click here.
Make a date to listen online at 11:00 am on Sunday, or when it suits you best.
Our Minister Reverend Carla Maurer will give her reflections on readings from the Old Testament book of Ecclesiastes. She will be joined by Lili Jost who is studying theology in Heidelberg at present, and will be moving to Berlin to continue her studies.
The hymn music is by Peter Yardley-Jones, Director of Music at The Swiss Church London, who plays our Späth organ.
Bible readings are by church trustee Colin McIntyre.
The Church building may be closed during the coronavirus lockdown, but we continue to have significant running costs. Any donation that you are able to make will be gratefully received. Click here to donate online