Events – Wednesday, January 6th, 2021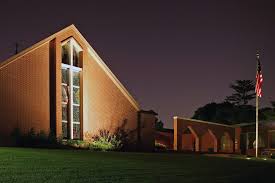 On Sunday 10 January our Minister Carla Maurer will be the guest preacher at Eastridge Presbyterian Church in Lincoln, Nebraska, USA.  Click here to  watch the service  live on video at 16:00 GMT in the UK (17:00 CET in Switzerland).
Carla will preach the sermon, and the liturgy will be led by the local Minister and team, followed by a talk.
Rev Thomas Dummermuth from Eastridge Presbyterian Church has a degree in Theology from the University of Berne and moved to the US to join his wife many years ago.
Click here to learn more about Eastridge Presbyterian Church, which is a member church of the Presbyterian Church USA.