Events – Tuesday, August 20th, 2019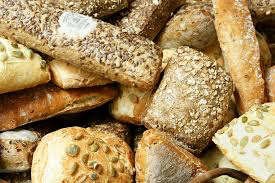 Come and join us on Sunday 1 September at 11:00 am for our Sunday Service with Communion. It will be led by our Minister Reverend Carla Maurer. Her Sermon will be the first of a series that examine symbols in the Bible, and will take the symbol of bread as her starting point.
The sermon is part of our "Symbols in the Bible" sermon series, which starts in September and will run until January.
The Bible is full of great stories which are part of our cultural heritage and collective knowledge. The symbols such as bread, water and stars, to name just a few, form part of our shared culture. Novelists and artists refer to them constantly in their work. They fascinate and inspire people around the globe and across cultures, and religious affiliations.
In The Swiss Church, everyone is welcome to join in Communion, whatever their faith tradition might be. We worship in the Reformed tradition and have an ecumenical outlook.
Our hymns and liturgy are in English, French and German, and accompanied on the Späth organ, played by our Director of Music, Peter Yardley-Jones. The Holborn Chamber Choir will accompany us, and sign the anthems. The service will be conducted by our Minister Revd. Carla Maurer. The sermon is in English. Printed copies, including a large-print version will be available at the Service.
Please stay for lunch after the Service. It is an excellent opportunity to get to know people and to chat. You will be most welcome. If you would enjoy the opportunity to chat in Swiss German, or French, come and join us. We all speak English too, and a number of other languages as well. We look forward to meeting you all – friends, new and old.