General News – Saturday, October 14th, 2017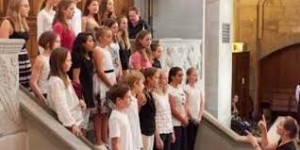 We are delighted to welcome the youth choir from Zurich-Enge to the Swiss Church, led by Ulrich and Barbara Meldau. A group of young people from Zurich will travel to the UK to perform a series of concerts.
They will present a varied programme with works by Burkhard, Archer, Delibes, Film Music (Les Choristes), Gospel and Pop Songs.
Barbara Meldau – conductor, Ulrich Meldau – piano, organ
The entrance is free and there will be a collection for the Swiss Church.
Download the concert flyer here