Events – Tuesday, November 6th, 2018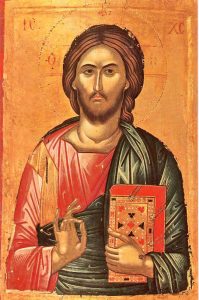 Christianity is based on life of Jesus Christ as described in the New Testament. The Bible teaches that Jesus was in fact God in human form.
But how could the eternal God become a mortal human?
Was Jesus a human being just like us? And when He was a human being, was He still God?
This event will consider these questions and give an overview about the different traditions of Jesus Christ.
Drinks and snacks will be provided.
When: Thursday, 8 November, 6.30 to 8 pm.
Where: Swiss Church, 79 Endell Street, London WC2H 9DY
For more info, contact: Revd. Meret Engel: email: meret.engel@swisschurchlondon.org.uk  Tel:  020 7836 1418
One of a series of talks led by our sabbatical Minister Revd. Meret Engel, minister at the Reformed Church in Romanshorn, Salmsach, Thurgau, Switzerland.