Events – Tuesday, March 1st, 2022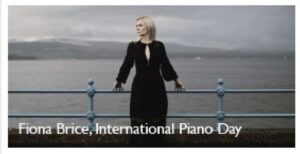 29 March at 13:00 in The Swiss Church London
A lunchtime recital to mark International Piano Day with Fiona Brice (Grand Piano) and Peter Yardley-Jones (organ). Fiona will perform solo piano pieces from her album "Postcards From" and her Piano Preludes.
Peter is Director of Music at the Swiss Church and will perform music by JS Bach, J van Oortmerssen and M Duruflé.
Coffee and tea from 12pm.
Free admission, retiring collection.