General News – Wednesday, April 19th, 2017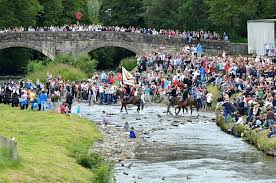 Langholm Stories by Jamie Telford. A film about people and places.
An affectionate portrait of a tight knit community. A local's view of the Scottish Border 'Muckle Toon' of Langholm and its people, who are bound together by the main event of the year, the Common Riding.
Entrance £5. Cash bar.
All proceeds go towards the Swiss Church's charitable work.
Buy your ticket here.