General News – Monday, April 14th, 2014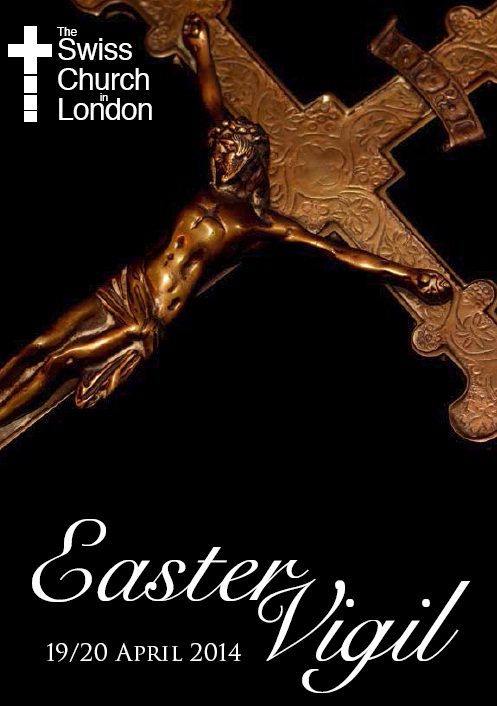 Basically, it's going to be great!
Running over Saturday night and into Sunday. A time and space where people are invited to connect with the Easter story, the Passion, in many different ways. It will be a sensory experience that you will not forget.
Don't let the practicalities get in the way, stuff like staying all night in a church and what if I get hungry? There will be comfortable spaces to sleep and plenty of food provided.
Come for some or all of it.
We start on Holy Saturday at 8pm with a performance of Bach's St John's Passion, organised by our Director of Music, Peter Yardley-Jones. Expect a brilliant performance from world class musicians. It lasts for three hours, and there will be an  interval with soup.
At 11.30pm Carla will lead us in a Midnight Service.
Later at 12.30  Dharmachari Sanghasiha from the London Buddhist Centre and Breathing Space in Bethnal Green will give us an introduction to meditation to help us through the Vigil which will go on from 1-5 am with regular reading, prayers, poems and music.
We will then walk down to St Giles at 6am where there will be a Easter fire.
There will be breakfast and an organ recital back at Swiss Church before the Easter Service at 10.30.
We hope to see you there.
When you're down to nothing,
God is up to something
The faithful see the invisible,
believe the incredible
and then receive the impossible..