Events – Saturday, April 11th, 2020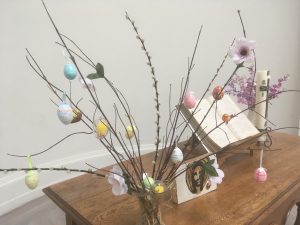 Our Easter Sunday Service on 12 April 2020 at 11:00 am will be brought to you online as an audio podcast. Click here to listen.
The service will be led by our Minister Reverend Carla Maurer and  Mr. Niccolò Aliano. Marianne Fisher-Hertig will lead the prayers. The bible lessons will be read by Director of Music Peter Yardley-Jones and by Swiss Church London trustee, Colin McIntyre. The previously recorded hymns on the Swiss Church London's famous Späth organ are played by Director of Music Peter Yardley-Jones .
The service will include Communion for you to participate in at home.
The hymns, liturgy and Order of Service are also available to read and download here
The Swiss Church London would like to thank Julian Simons for editing and producing this audio Sunday Service.