General News – Tuesday, December 31st, 2019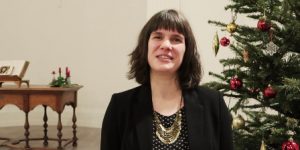 Bernd Becker, columnist of reformiert-info.de recently interviewed our Minister Reverend Carla Maurer about her work here at the Swiss Church in London.
Watch the video to gain a fascinating insight into the very varied work of the Minister at a unique church that combines traditional Church activities, and outreach work, with a varied cultural programme.
The video is in German. Click here to watch.