General News – Monday, June 4th, 2018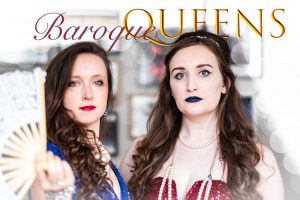 Swiss-British soprano Olivia Doutney and British soprano Susanna MacRae accompanied by pianist Richard Black, will perform a wide repertoire of Baroque pieces, from the well-known to the unfamiliar.
A great opportunity to hear two talented young singers and an accomplished pianist.
Tickets £12 on the door. Doors open 7pm for 7.30pm start.
Discounted tickets available for £10 by booking in advance online.
https://www.ticketsource.co.uk/whats-on/london/the-swiss-church-in-london/baroque-queens/2018-07-16/19:30