General News – Wednesday, January 17th, 2018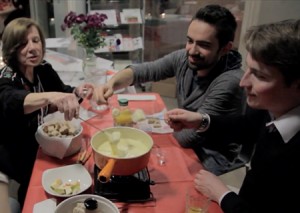 A much loved tradition! Join us for melted Swiss cheese with bread, white wine and a pub quiz. With your help we can continue our work to support the homeless, visit the elderly and organise family events, as well as being a lively community centre for the Swiss in London and the UK.
Tickets are £35 / £25 concession (for church members and students). Tickets are limited, book now to avoid disappointment.
Concession tickets can be booked via Carla in the office:
020 7836 1418 or carla.maurer@swisschurchlondon.org.uk