Events – Saturday, October 23rd, 2021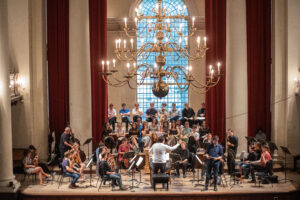 On Saturday 6 November at 7:30 pm London's most recently founded period performance ensemble, the London Baroque Orchestra, will  performing its  'Coffee Cantata' programme, for its debut concert at the Swiss Church,  London, where it is becoming the church's resident orchestra.
Doors open at 6.45pm. Book your tickets here  via the  secure online ticket site Ticketsource.  A limited number of tickets may be available on the door on the day. Prior booking strongly advised.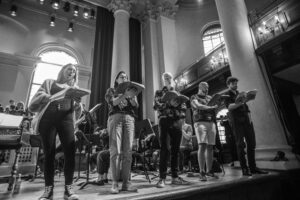 The Programme 
Telemann: Paris Quartet No 6 in E Minor,
J.S. Bach: Double Harpsichord Concerto in C
Pergolesi: Double Harpsichord Concerto
J.S. Bach: Coffee Cantata
Director: Jack Gonzalez-Harding
Harpsichord soloist: David Gordon.
Solo Singers:
Soprano: Holly Teague
Tenor: Ben Thapa
Baritone: Patrick Keefe
Photo by and Copyright holder: @emmalouiseogilvy. Not to be reproduced without prior permission.