General News – Friday, March 10th, 2017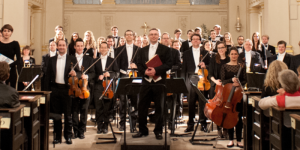 The Brandenburg Choral Festival of London exists as a platform for amateur choirs to perform in Central London venues.
It is London's biggest and broadest celebration of all things choral!
On Tuesday, 30 March, 7:30pm, Vivamus, a London-based chamber choir, is going to sing Frank Martin's Mass for double choir at the Swiss Church in London.
Tickets are £23 (premium), £18 (unreserved), or £5 (children).
Box office: 07528 776625, www.brandenburg.org.uk/festival