Events – Saturday, August 22nd, 2020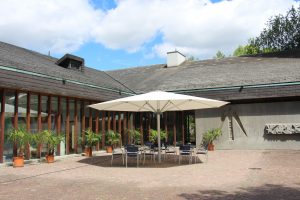 This Sunday 23 August you will be able to listen live to a Sunday Service in Swiss German from the Titus Kirche in Basel at 9:00am UK time. The service will be led by Pfarrerin Monica Widmer.
The Sunday Service will be streamed live. Click here to listen to the service.
VEGSIL,  the group of former  members and friends of the Swiss Church in London, who have returned to Switzerland, will be holding their 2020 Annual General Meeting at the Titus Kirche in Basel on Sunday 23 August.
The AGM will follow the special Sunday morning service at the Titus Kirche, which starts at 10:00 am Swiss time (9:00 am UK, British Summer Time).