Events – Wednesday, June 17th, 2020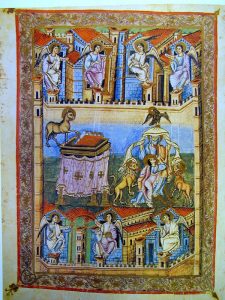 The online audio service The Swiss Church in London for 21 June is now available on our webpage. You can access it by clicking here.
Reverend Carla Maurer will lead the service. She will take her inspiration for her sermon and reflections from the New Testament book of Revelation and think about the roots of the whiteness of Jesus in Western Christianity and the power of images and symbols in the Bible and in our society. Members and friends of The Swiss Church, London will participate in the readings, prayers and greetings.
Peter Yardley-Jones, organist and Director of Music at The Swiss Church, London will provide the music from pre-recorded hymns and music played on our magnificent Späth organ.
During the Covid-19 lockdown The Swiss Church in London continues to incur substantial running costs. You can help us by donating online. Click here for details. We thank everyone who is supporting us in many different ways, during this challenging time.
The Book of Revelation has inspired great art. Today's photograph is from the frontispiece from the Book of Revelation from Bible of Saint-Paul-hors-les-Murs,France, circa 875.