General News – Sunday, April 22nd, 2018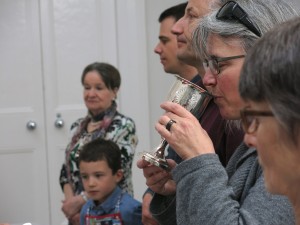 Everyone is welcome to join us to celebrate Whit Sunday.
The service will be led by Rev Carla Maurer, Rev Stephan Degen-Ballmer (Baselland) and Rev Monika Widmer (Basel). We will explore the symbols fire, dove and language which are connected with Whit Sunday when God sent the Holy Spirit on his Apostles.
With communion. Lunch will be served afterwards.