General News – Monday, April 10th, 2017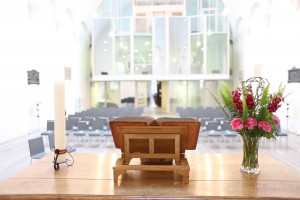 Celebrate with us the joy of Easter when we commemorate the resurrection of Jesus Christ. There will be communion.
Rev Cyril Schmitt-Martinez and Celina Braendle from the Reformed Church in Rapperswil-Jona, Switzerland, together with a group of young people will participate in the service. They thought about the topic 'Ueberwindung/Overcoming' and will present a short play that they wrote together. The sermon will be based on the Easter story according to Matthew when the women discovered the empty tomb.
A buffet lunch will be served afterwards.