Events – Friday, November 22nd, 2019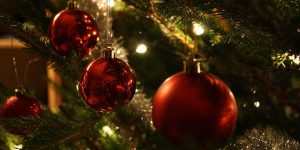 The Swiss Church in London's traditional annual Christmas Concert will take place on Sunday 15th December at 5pm.
There will be Christmas Carols and hymns in French, German and English. Director of Music, Peter Yardley-Jones will play our magnificent Späth organ and we will be accompanied by the Icosa Choir.
The Christmas concert is one of the highlights of our Church year. We will be delighted to welcome you all, whether it's your Christmas in London or your hundredth year.
Our Christmas Concert is very popular and we have a capacity of 120 seats. To be fair to everyone 40 seats are reserved for members of the congregation and those with limited mobility. The rest of the seats will be allocated on a first come, first served basis. If you have any questions please email us. carla.maurer@swisschurchlondon.org.uk and info@swisschurchlondon.org.uk