General News – Monday, September 18th, 2017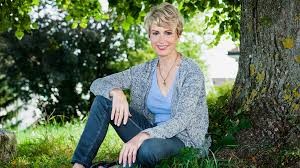 Rev Catherine McMillan is the Minister of the Reformed Church in Duebendorf, Switzerland. Rev McMillan is one of the Ambassadors of the Federation of Swiss Protestant Churches for the reformation year. She is also known from Swiss television where she she regularly speaks the 'Wort am Sonntag'.
In the afternoon we are invited to St Columba's Church of Scotland to learn more about the Scottish reformation.
Find our more in the booklet 'Still Reforming – Reformation on London's Doorsteps', page 28 and 29.