Events – Tuesday, November 19th, 2019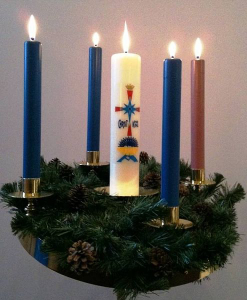 You are warmly invited to our Sunday Service with Communion at 11:00 am on Sunday 1st December 2019 to celebrate the first Sunday in Advent with us.
The guest preacher will be Mr Niccolò Aliano of the Scottish Episcopal Church in Edinburgh. The sermon will be preached in English.
Our Director of Music Mr Peter Yardley-Jones will be playing our wonderful Späth church organ, accompanied the High Holborn Chamber Choir. The choir will perform the anthem s, and accompany the congregation in signing hymns in German, French and English.
The Swiss Church, London is a Church that follows the Swiss Reformed tradition and is an ecumenical congregation. Everyone is welcome to join our services and to receive Communion.
Lunch will be served after the service. Please come and join us for the service, and stay for lunch. You will be most welcome.