General News – Wednesday, May 19th, 2021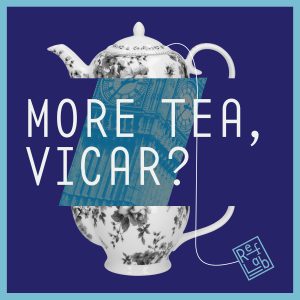 Listen here to the episode.
Conceptual artist Mary Branson talks about her mother's struggle with Alzheimer disease, the loss of communication and the grief when her mother passed away during the pandemic. Mary is the co-chair of the Swiss Church Art Committee in charge of the art programming. What can churches do to help the arts community recover from the pandemic? We also talk about her artwork 'New Dawn' in the Houses of Parliament celebrating 100 years of women's  rights to vote.
Interview in English from 4:54 min.
Die Konzeptkünstlerin Mary Branson spricht über die Alzheimererkrankung ihrer Mutter, den Kommunikationsverlust und schliesslich die unerwartet grosse Trauer über den Tod ihrer Mutter während der Pandemie. Mary ist Vorsitzende des Kunstkommitees der Schweizer Kirche in London. Was können Kirchen tun, um Kunstschaffenden nach der Pandemie wieder auf die Füsse zu helfen? Wie sprechen auch über Mary's berühmtes Kunstwerk 'New Dawn' im britischen Parlament, das sie zur 100-Jahrfeier des britischen Frauenstimmrechts angefertigt hat.
In der Einleitung spricht Carla über ihren Bezug zu Kunst, den Umbau der Swiss Church zum Kunst- und Gottesdienstraum, und welche Herausforderungen dieses innovative Kirchenmodel mit sich bringt.