General News – Tuesday, May 16th, 2017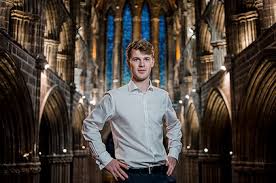 Andrew Forbes is a young British organist, harpsichordist and conductor. Andrew performs throughout Europe as a soloist and accompanist, for services, recitals and concerts.
Andrew is the Director of Music at Glasgow Cathedral, and winner of the 2014 Northern Ireland International Organ Competition.
Admission free – retiring collection